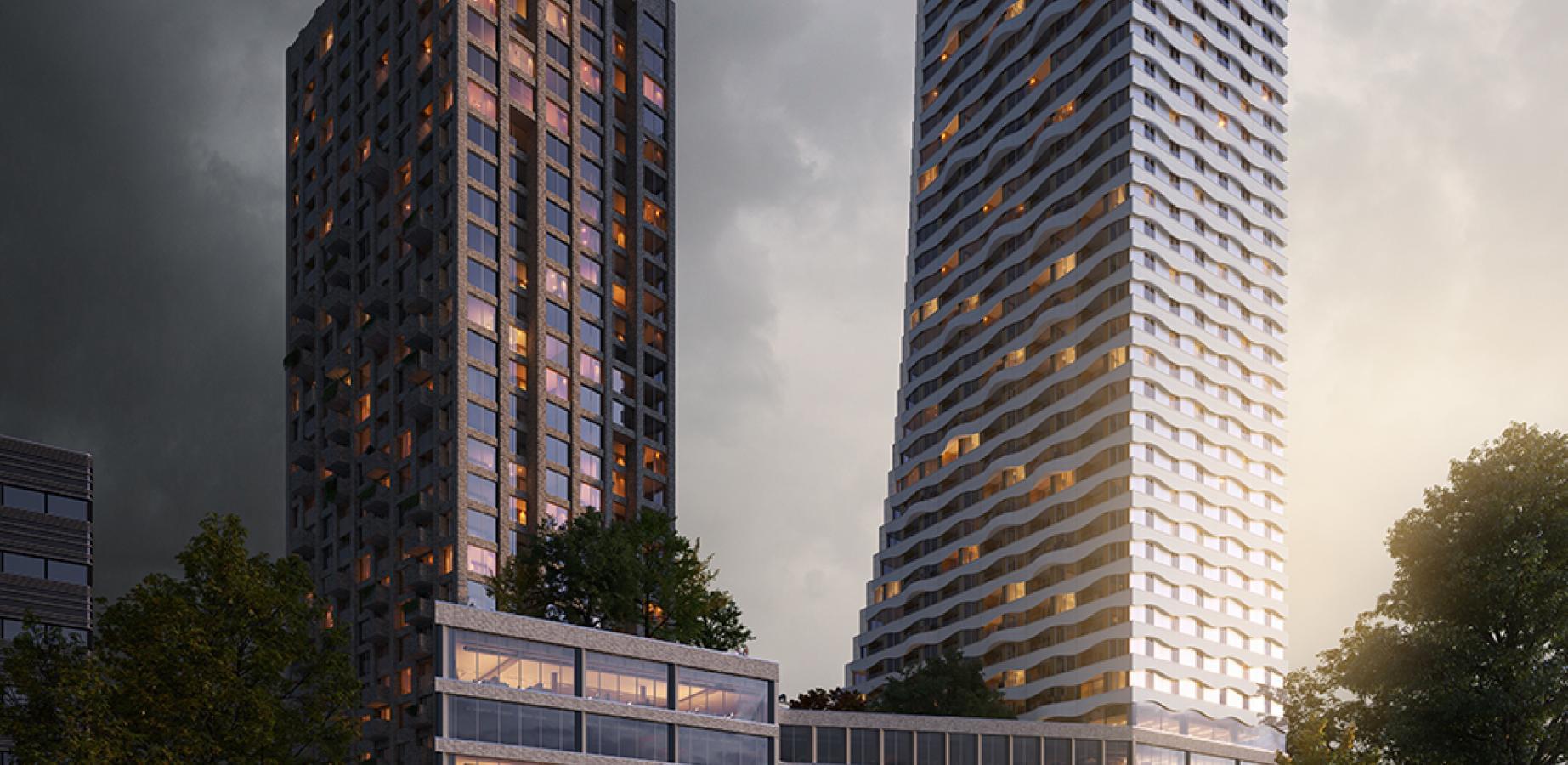 DISA Executes The Underwater Works on "The Ensemble" Project for HeSto
Published on: 25/05/2023
Recently, DISA International has been busy carrying out underwater works in the construction pit at Karspeldreef in Amsterdam.
 HeSto V.O.F. (a combination of Roel van der Stoel B.V. & Gebr. van 't Hek) is responsible for the earthworks on behalf of Cordeel Group for the project "The Ensemble" to realize the underground parking garage. After HeSto V.O.F. completed the excavation process of the final layer of sand, which was 2.5 meters deep, DISA International, commissioned by HeSto V.O.F., has been involved in further preparations for the construction pit over the past few months. The preparations works consisted of preparing 590m² of sheetpiles and 623 anchorpiles, installation of 2 kilometres of concrete foundation piles, 48 reinforced rebar mattress and 148 reinforced rebar baskets. Also the silt removal by suction dredging to the final depth of 12.00-NAP and the installation of the gravel layer were timely completed.
Yesterday evening, 25/05/2023, DISA successfully completed the underwater concrete puor. A total of 6,400 m³ of concrete was poured in 4 days.
Furthermore, the use of our new automated measurement system has been fully incorporated into our concrete pouring processes.
As a result, we now work with a fully redundant measurement system during our concrete pours. 
The Project - Construction of "The Ensemble" in Amsterdam
Located on Karspeldreef, in the new urban district of Amstel III, Cordeel Amsterdam VOF (a collaboration between Cordeel Temse and Cordeel Netherlands) has commenced the construction of The Ensemble. This complex consists of 592 rental apartments, 20,000 m² of offices, and underground parking facilities for 2,350 bicycles, 120 scooters, and 239 cars. Additionally, a health center, talent house for young people, as well as several commercial spaces, will find their new purpose here.
 The two towers, designed by Vanbelle & Medina and CONIX RDBM Architects on behalf of Great Grey Investments and Wonam, will have heights of 115 and 95 meters, respectively, becoming significant landmarks in the region's skyline.
The two towers will be nearly energy-neutral through the use of heating and cooling sources, green roofs, and solar panels. The project will undergo a BREEAM procedure, aiming to achieve an Excellent label (4 stars) based on the BREEAM-NL New Construction and Renovation 2014 v2.0 guidelines. This will make it one of the largest and most sustainable mixed-use high-rise developments in the Netherlands.
 Completion is scheduled for the autumn of 2025.