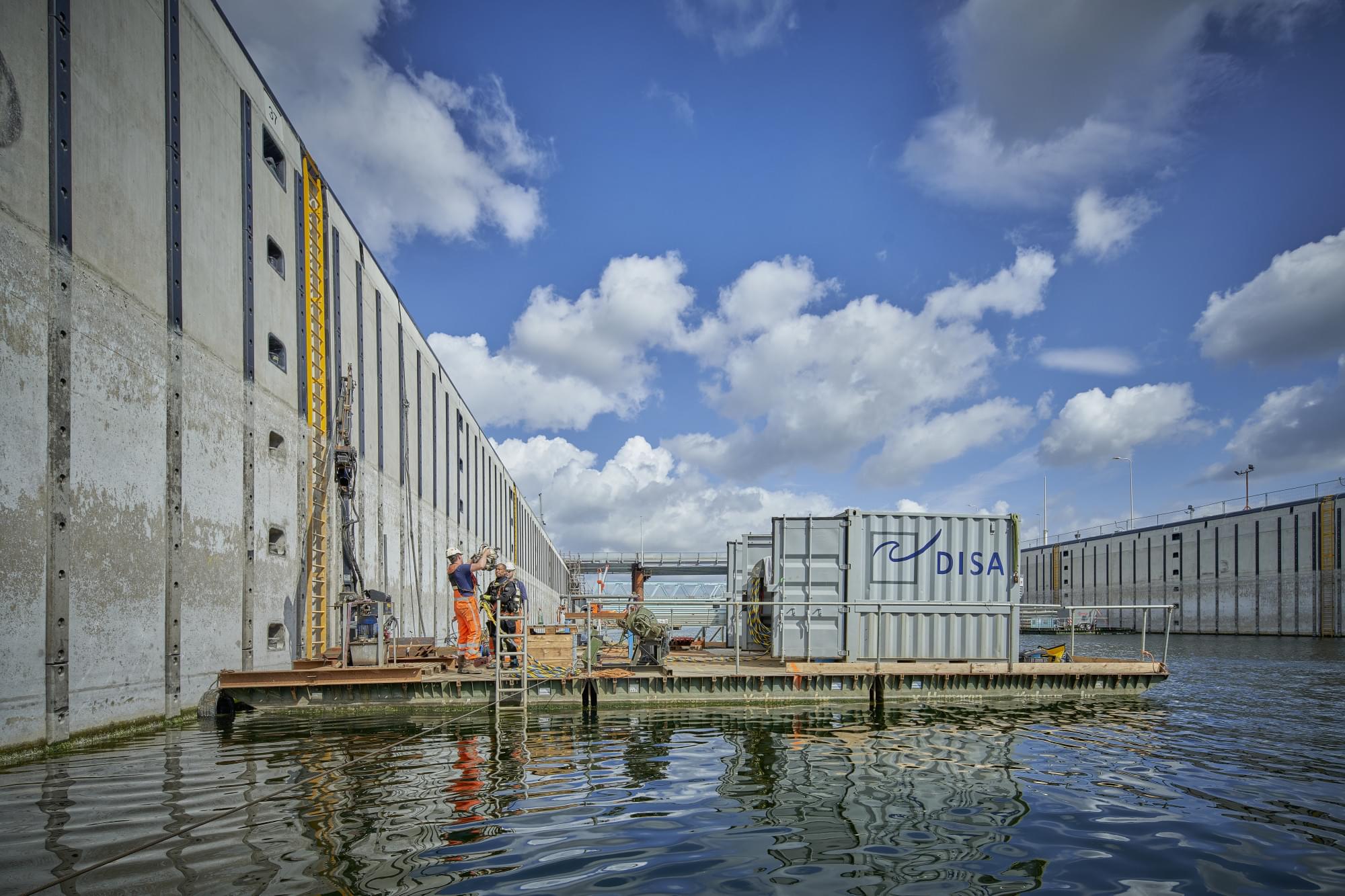 DISA RETURNS TO THE TERNEUZEN LOCKS
Published on: 09/08/2023
The construction of the New Lock in Terneuzen is in full swing. The contractor Sassevaart (Consortium of BAM Infra, Stadsbader Contractors, DEME en Van Laere N.V.), is using existing and proven techniques for the construction of this lock. Safety is paramount during the construction process. Furthermore, the aim is to minimize any inconvenience to the surrounding area, road traffic, and shipping traffic. The current Middle Lock remained in use for a longer period during the construction, but now it is being demolished. After its completion in 2024, the first ship will sail through one of the largest locks in the world. The New Lock has dimensions comparable to the locks in IJmuiden, Antwerp, and Panama.
 The lock complex in Terneuzen is the gateway to the ports of Terneuzen and Ghent, providing a maritime connection between the Netherlands, Belgium, and France. The New Lock improves access and smoother flow of increasing shipping traffic, both for inland and seagoing vessels. With the arrival of the New Lock and the resulting improved infrastructure, both Flanders and the Netherlands can expect a significant economic boost. After the realization of the New Lock, the Canal Zone will be ready for the future!
 DISA has been involved since the start of the subsea works requirements and has been awarded several standalone scopes of works. The last scope of works awarded to DISA is the installation of 144 Anodes (Cathodic protection) and 29 reference cells in the new Lock at Terneuzen, which is to be completed in Q3 2023.
Read more on the Teneuzen Locks - Visit the website