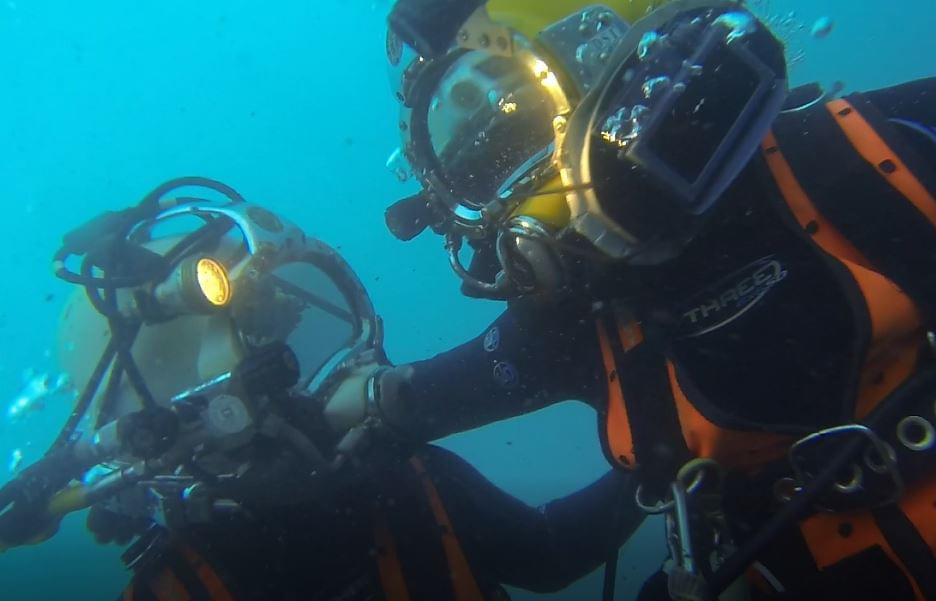 SUBSEA WELDING ENHANCEMENTS CERTIFIED
Published on: 06/08/2019
After 6 months of developments, trials and testing, our in-house welding specialist succeeded in close cooperation with DNV welding specialist, to establish and certify a specialized welding PQR (Procedure Qualification Record) both for ISO and AWS up to 40m (5bar) depth ! 
The underwater welding procedure was developed to investigate if same results would be achievable for specific and specialized welding requirements in a wet environment where previously DISA had to deploy the habitat to conduct the welding requirements in a dry and temperature-controlled environment. 
This result will safe significant project cost in many situations and circumstances where it can be applied to. 
We are very proud on receiving this certification from DNV and add it to the companies welding certification and expertise package. 
The 1st assignment has been awarded.