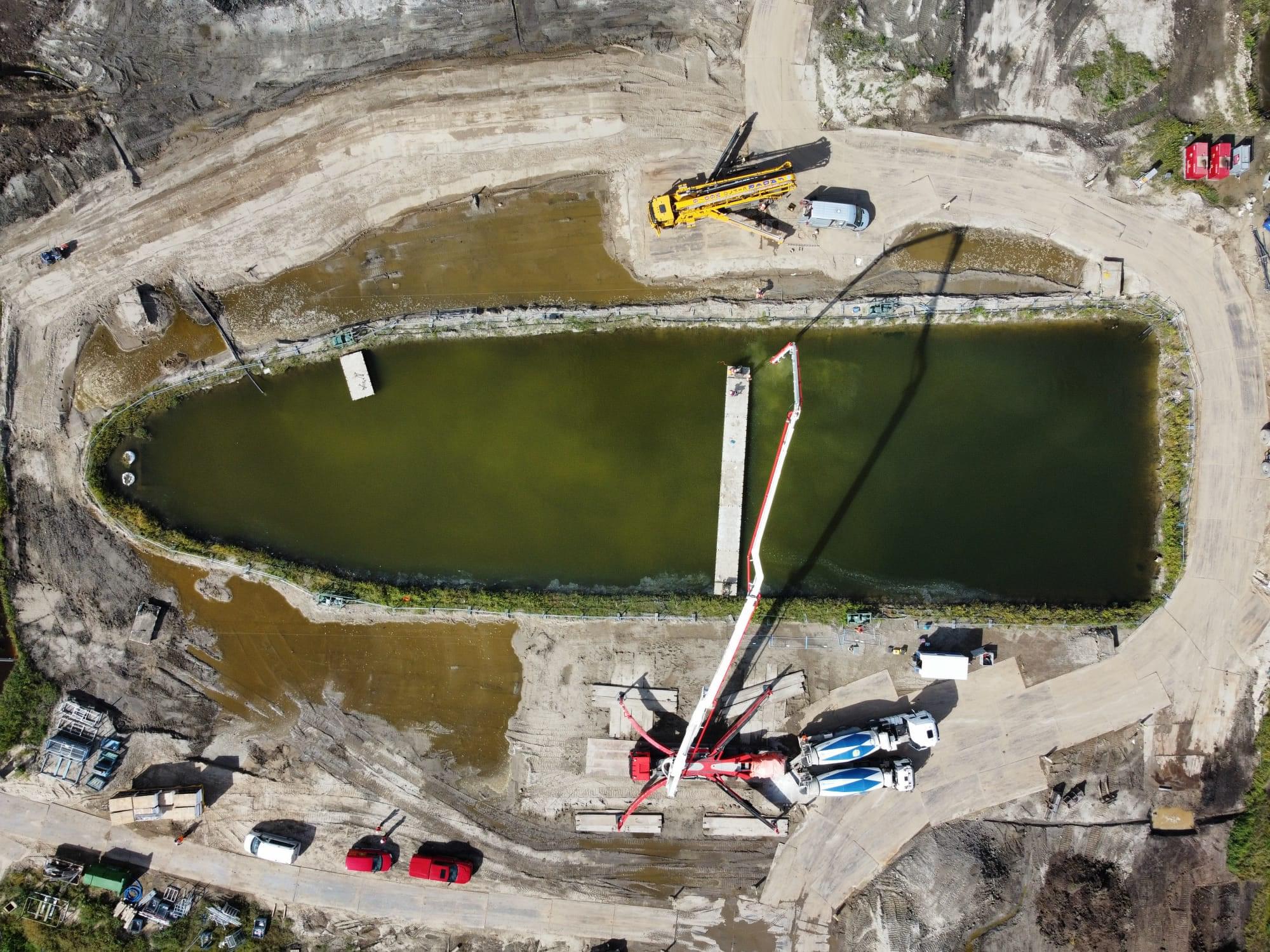 Peak (emergency) Storage Abbenes
Published on: 14/09/2022
Peak (emergency) Storage Abbenes
There is a risk of flooding in the central part of the Rhineland area. This is because the area around the Kagerplassen is furthest away from the four Rhineland storage basin pumping stations. To prevent the watercourses from overflowing or, in the worst case, embankments breaking through excessively high water levels, it is necessary to create a peak storage in the southern tip of the Haarlemmermeerpolder. Peak storage is expected to be used on average once every 15 years to store excess water. Combination KWS Infra Amsterdam-Utrecht and Van Hattum en Blankevoort is carrying out the work on behalf of Hoogheemraadschap van Rijnland. KWS Infra Amsterdam-Utrecht and Van Hattum en Blankevoort along with Den Breejen and Roel Van Der Stoel will realize this amazing project. DISA is pleased to contract and execute the required subsea works on this project, inclusive of the 1100m3 concrete pour.  
Minipolder in the Haarlemmermeer
A peak storage area is a reclaimed area used to temporarily relieve the surrounding storage basin pumping stations during heavy and prolonged rainfall. In such a situation, the peak storage area is flooded and then gradually drains the water to the pumping station. These situations occur about once every 15 years.The Haarlemmermeer polder forms the most optimal location for peak storage. This is because the polder has a deep location that allows it to store a lot of water with relatively little surface area. In addition, a lot of polder water comes together in this area, making it easy to drain the collected water again. The peak storage will cover 67 hectares, be about two metres high and can store one million cubic metres of water.
Activities
Work for the peak storage will include the construction of 3.8 kilometres of quay and maintenance paths. Realising about 7 kilometres of waterways, building several inlet, outlet and culvert structures, one road bridge and five agricultural bridges. The executive works will start in early 2021, with the peak storage area scheduled for completion in 2025.
Sustainable, robust and realistic
On both the ground flow plan, environmental management and sustainability, the combination KWS Infra Amsterdam-Utrecht and Van Hattum en Blankevoort, scored maximum. The plans were described by the client Hoogheemraadschap van Rijnland as sustainable, robust and realistic. In particular, the measures for limiting disruption and thereby creating support in the surrounding area were very well received. The plan belonging to the tender for this mini-polder received the highest appreciation with no less than three times a 10