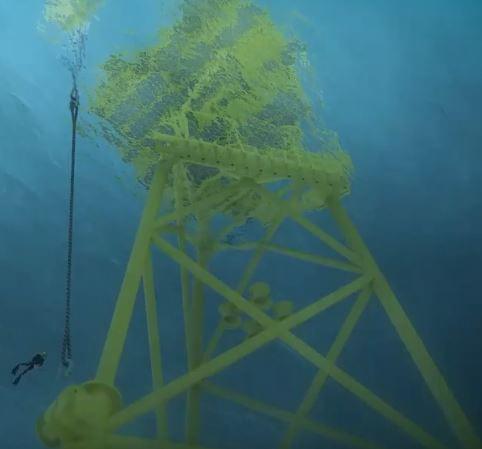 Ophir Project
Published on: 19/07/2019
OPHIR DECOMISSIONING & RELOCATION PROJECT BY SPT 
On 27 May 2019, Redtech Offshore Sdn Bhd awarded SPT Offshore, a contract on the decommissioning and relocation of the Ophir wellhead platform to the Jitang field offshore Malaysia
The execution of this "Malaysian first" relocation scope is being executed in July / August 2019 .
The relocation scope, which is based on a one-piece lift (topside + jacket) is partof the Decommissioning, Relocation, Modification & Commissioning (DRMC) contract for end-client Vestigo Petroleum Sdn Bhd, a wholly-owned subsidiary of PETRONAS.
With this innovative relocation method, SPT Offshore is setting the new benchmark for re-usable platforms in a very demanding and environmentally orientated market.
"By spreading the fabrication costs over two or more marginal fields, 30% cost and time savings can be achieved compared to new build. As a considerable number of marginal fields now become a viable option with even low oil prices, we see much potential in suction pile based jackets in Malaysia", says Mark Riemers, Managing Director of SPT Offshore."
SPT Offshore awarded DISA the diving scope.  DISA Singapore personnel are currently mobilizing a surface supplied diving system and diving personnel to KSB Malaysia for commissioning and sail to site.
SEE THE AMAZING 3D ILLUSTRATION ON THE DECOMISSONING & RELOCATION OF THE OHPIR WELLHEAD PLATFORM