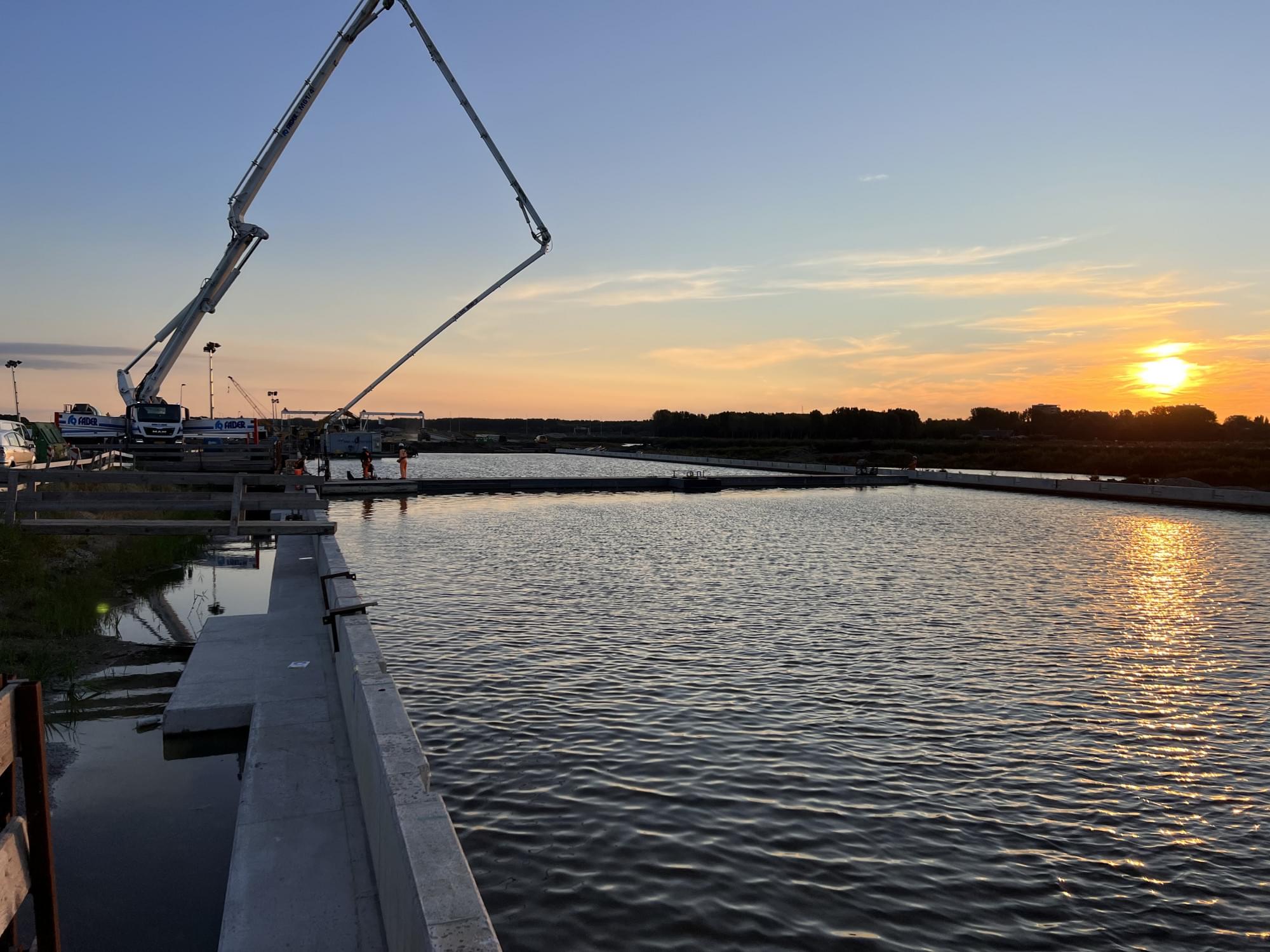 COMPLETION OF LAST UNDERWATER CONCRETE POUR AT HOLLAND TUNNEL
Published on: 02/09/2022
COMPLETION OF LAST UNDERWATER CONCRETE POUR AT HOLLAND TUNNEL.
On Tuesday 30/9/2022 DISA started on the last underwater concrete pour of no less than 6200m³ of concrete at the HOLLAND TUNNEL, part of the BLANKENBURG CONNECTION.
 Yesterday, 1/09/22 the last pour was succesfully completed.
DISA started in 2019 with the first building pit on the HOLLAND TUNNEL and performed all required underwater works during three consecutive years in 8 differtent buidling pits. Aside of all preparational works such as the underwater installation of 900 reinforcement structures, elongation of anchors, 12,5 kilometres of concrete beams, cleaning of sheetpiles and LEKA piles, a total of 32000m³ of underwater concrete was poured at the HOLLAND TUNNEL.
A great achievement for all involved professionals at DISA.
A real privilege for DISA to assist and work with our Principal BAAK and their expert team.