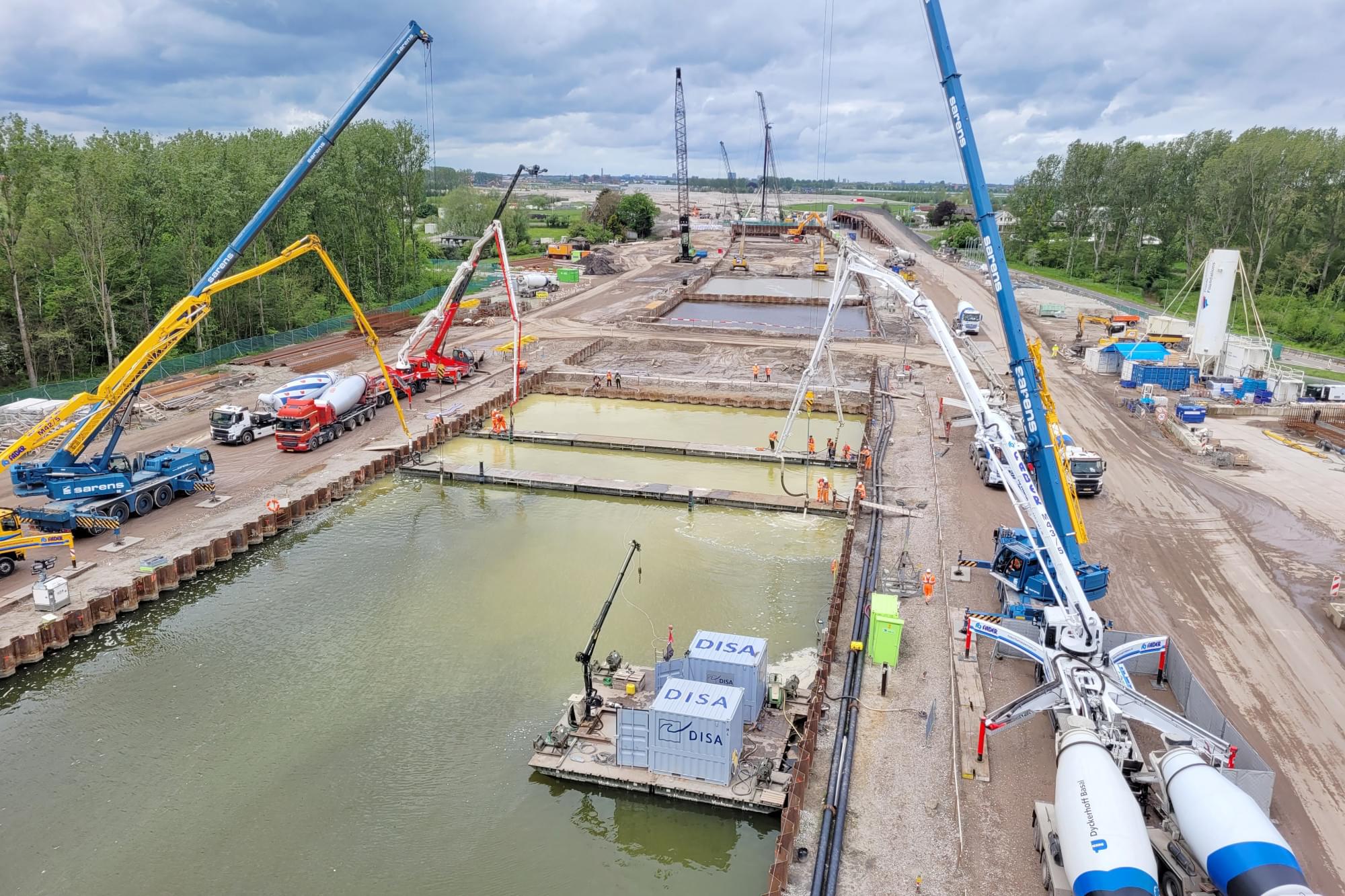 FIRST LARGE REINFORCED CONCRETE FLOORS POURED AT "DE GROENE BOOG" !
Published on: 10/09/2021
After 6 months of underwater preparations the first reinforced floor was recently poured by DISA. The first reinforced floor consisted of 4130m³ of concrete which was poured with 4 pumps simultaneously. At this time, three floors have been poured now. All underwater concrete pours must always be prepared in great detail and executed by experts. Although our experts have a long track record and they supervise the entire process continuously, a reinforced pour of this magnitude remains demanding and difficult for the experienced team.
In cooperation with our client and our professional vendors the third reinforced floor was poured successfully.