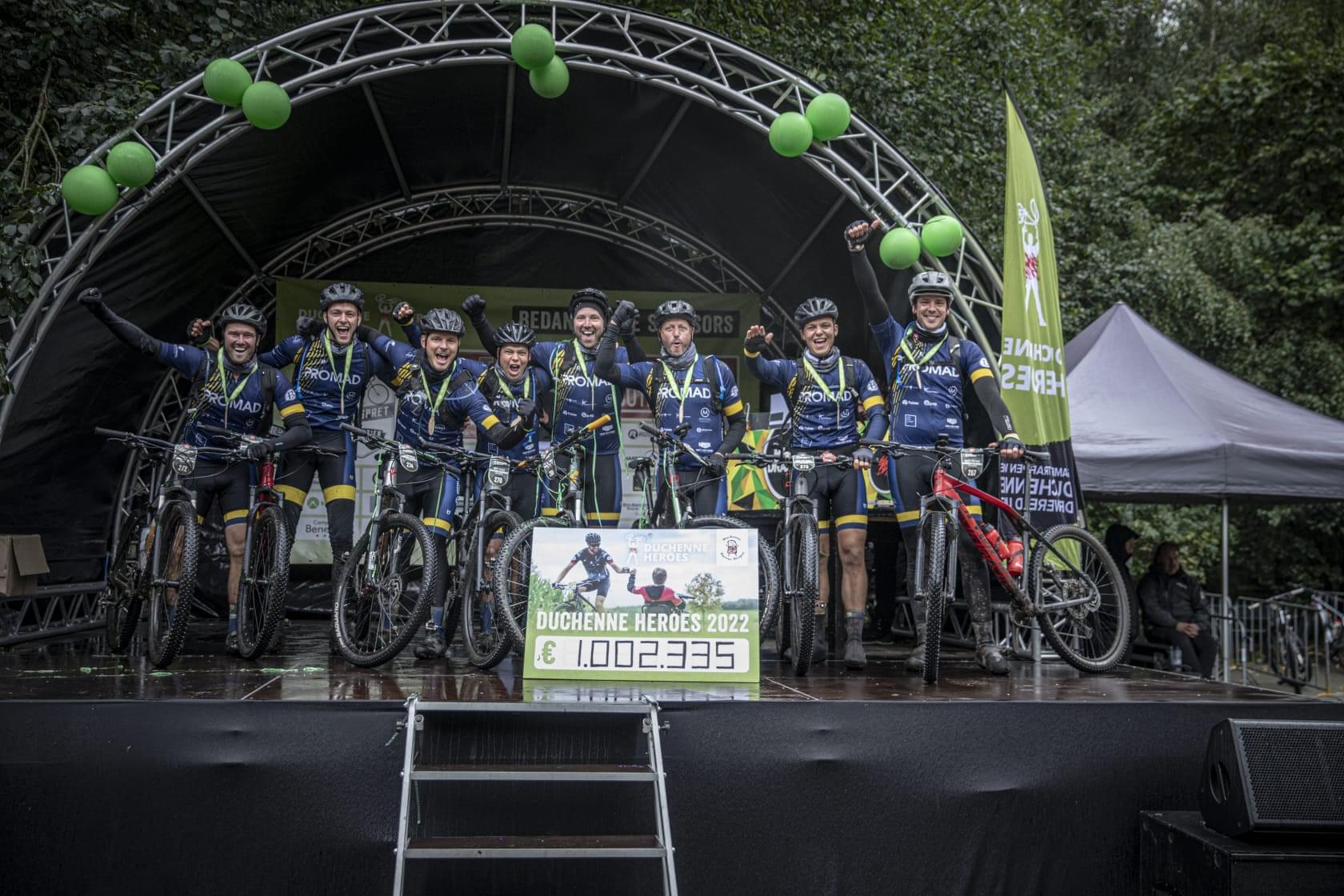 DUCHENNE HEROES 2022 WAS A GREAT SUCCESS
Published on: 03/10/2022
DUCHENNE HEROES 2022 WAS A GREAT SUCCESS
What a great off-road challenge it was! Together they raised an amazing amount for Duchenne Parent Project. The participants all crossed the finish line and are an experience richer.
This year, Team Geelbuik participated in Duchenne Heroes with a group of friends for the second time in a row. This is an annual event organised to raise money for Duchenne, a muscle disease that mainly affects young boys. Also our own Hidde Plas cycled along under the name Team Geelbuik, which is what you call someone from Oudewater. 
This was the second time that Team Geelbuik participated, so this time they knew what to expect. The route they mountain-biked started in La Roche in the Ardennes, via Hellental and finally we finished at the Drielandenpunt in Vaals. In total, they mountain biked 280 kilometres through the beautiful countryside of forests, meadows and off-road trails. 
Team Geelbuik asked a lot of companies to sponsor and, of course, Disa International couldn't miss this year either with a generous amount.
In total, just over 1 million was raised, of which we as Team Geelbuik were able to contribute 35,800 euros, an incredibly nice amount. 
This money will be used for accelerating the cure and treatment of Duchenne disease, improving medical care and a better future perspective for everyone with Duchenne. It was a cool experience and next year They will definitely be there again!