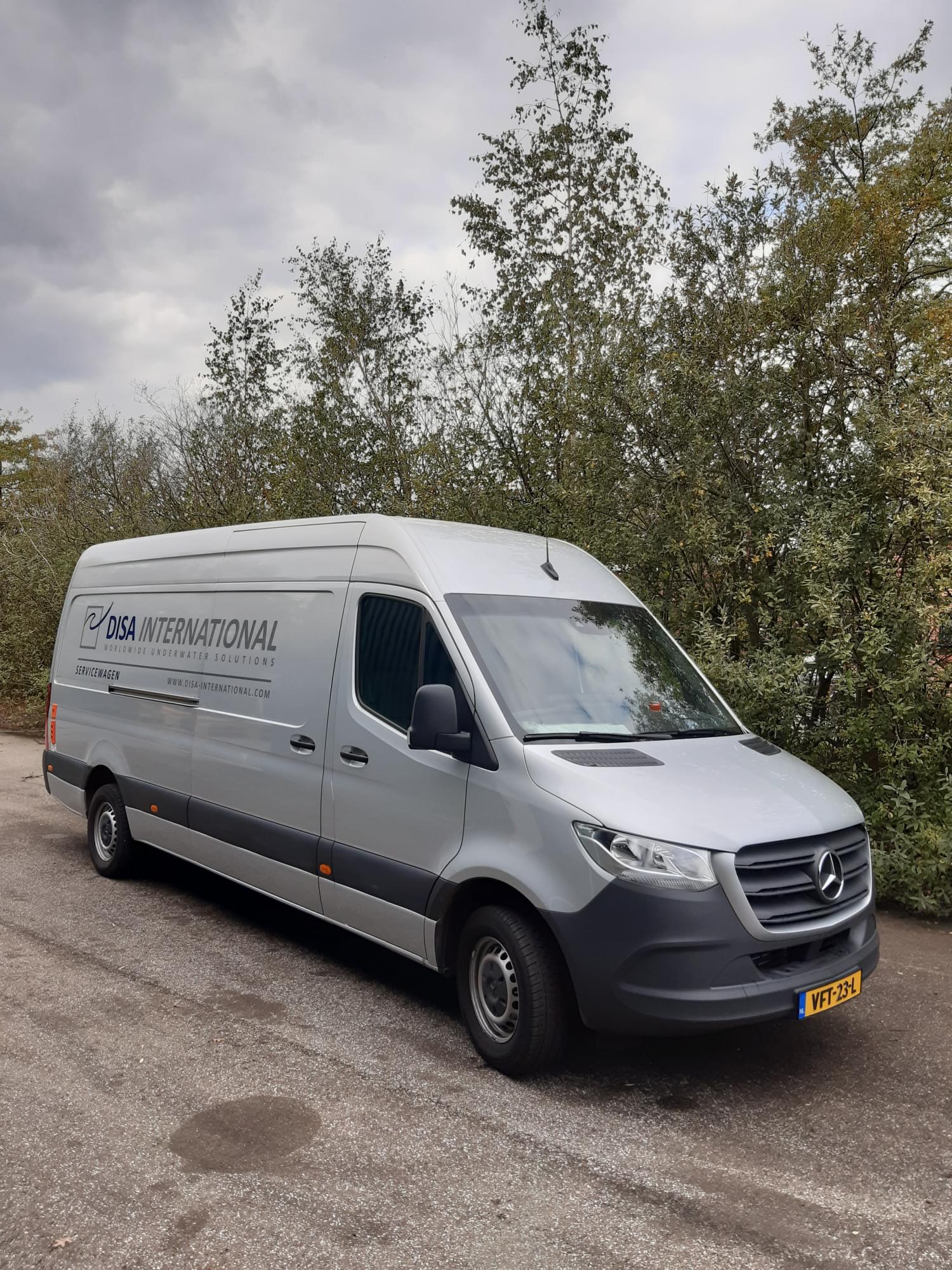 DISA SERVICE VEHICLE
Published on: 09/04/2021
We are pleased to introduce our first Service Vehicle.
To maintain, repair and certify 29 containerized diving systems throughout Belgium, The Netherlands, Germany, France, Denmark and Austria yearly over 50 road truck transports for that purpose alone are required.
With the continuous work process on the carbon footprint reduction and in order to minimize downtime for our clients on the periodic maintenance, repairs and certification DISA started a trial period in the last quarter of 2020 by implementing a Service Van.
After completing a successful trial period the Service Van has been permanently implemented into the companies maintenance system and earned its ranking place in DISA's Carbon footprint reduction.  
MOVING FORWARD TO A CLEANER WORLD