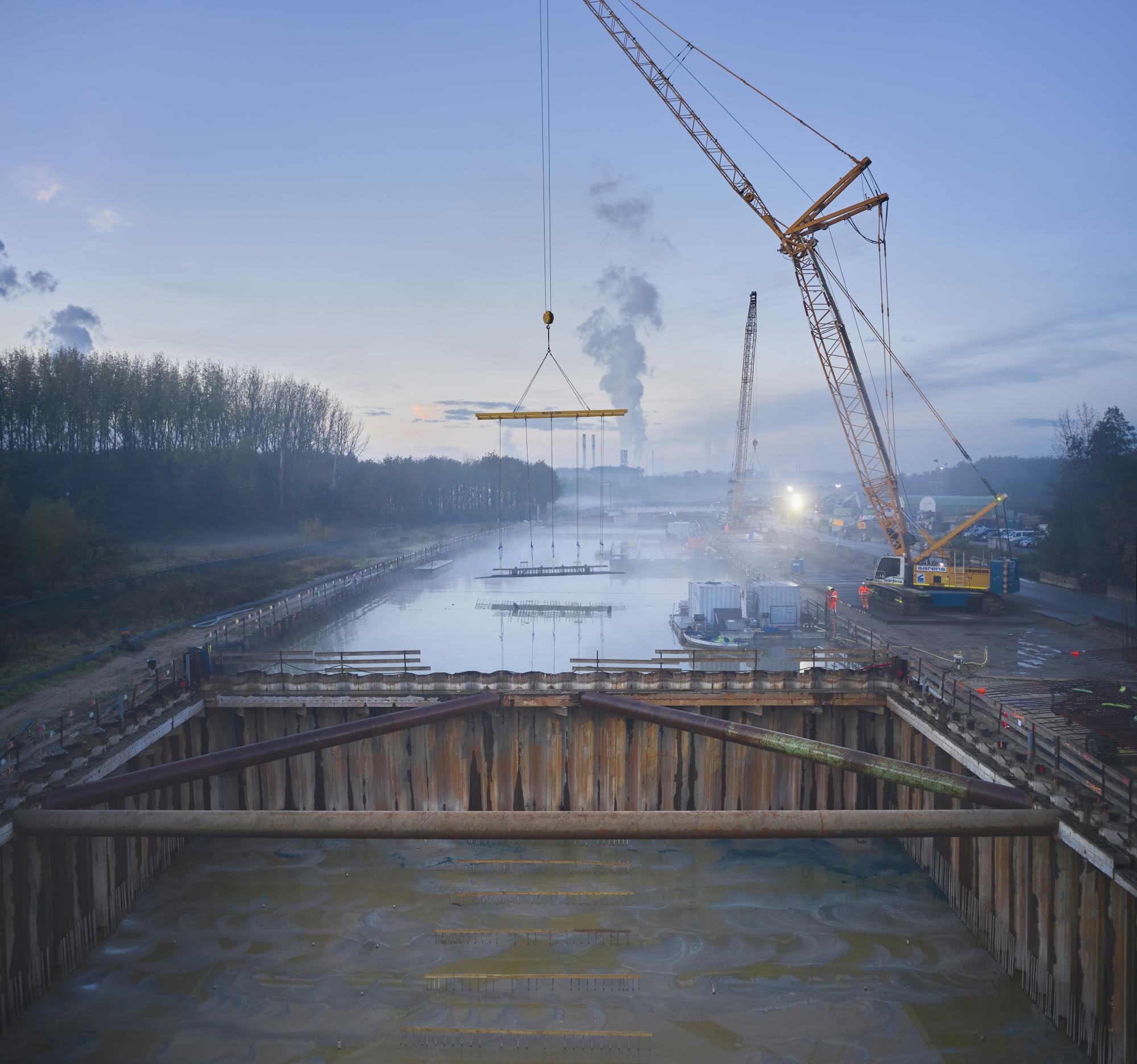 SUBSEA WORK FACTS "DE BAAK" ON THE BLANKENBURG CONNECTION PROJECT
Published on: 26/04/2022
"DE BAAK" ON THE BLANKENBURG CONNECTION PROJECT WITH FACTS ABOUT THE SUBSEA WORKS ! 
BAAK is a consortium of Ballast Nedam, DEME Group and Macquarie. Commissioned by Rijkswaterstaat. BAAK designs, builds and finances the Blankenburg connection (A24) and will maintain the road for a period of 20 years. The connection improves the flow of traffic and makes the traffic network more reliable. The Rotterdam region will therefore be more accessible and that contributes to the growth of the Port of Rotterdam and Greenport Westland.
DISA International is subcontracted for the subsea works scope inclusive of the massive concrete floor pouring's for the Holland- and Maasdeltatunnel. 
Year to date, DISA International has conducted in subsea conditions the following on the project at a water depth up to 32mtr:  
•            Over 200,000 man hours
•            A total of 10.111 m² sheet piling pressure washed.
•            A total of 11,452 single anchors HP blasted.
•            A total of 500 single leka and VC piles HP cleaned
•            A total of 24,825 mtr of concrete beams installed for floor reinforcements
•            A total of 25.000.000 kg of rebar netting installed with an accuracy up to <5cm
•            A total of 100.000 m³ underwater concrete poured
Amazing numbers for an Amazing Infrastructure Project!