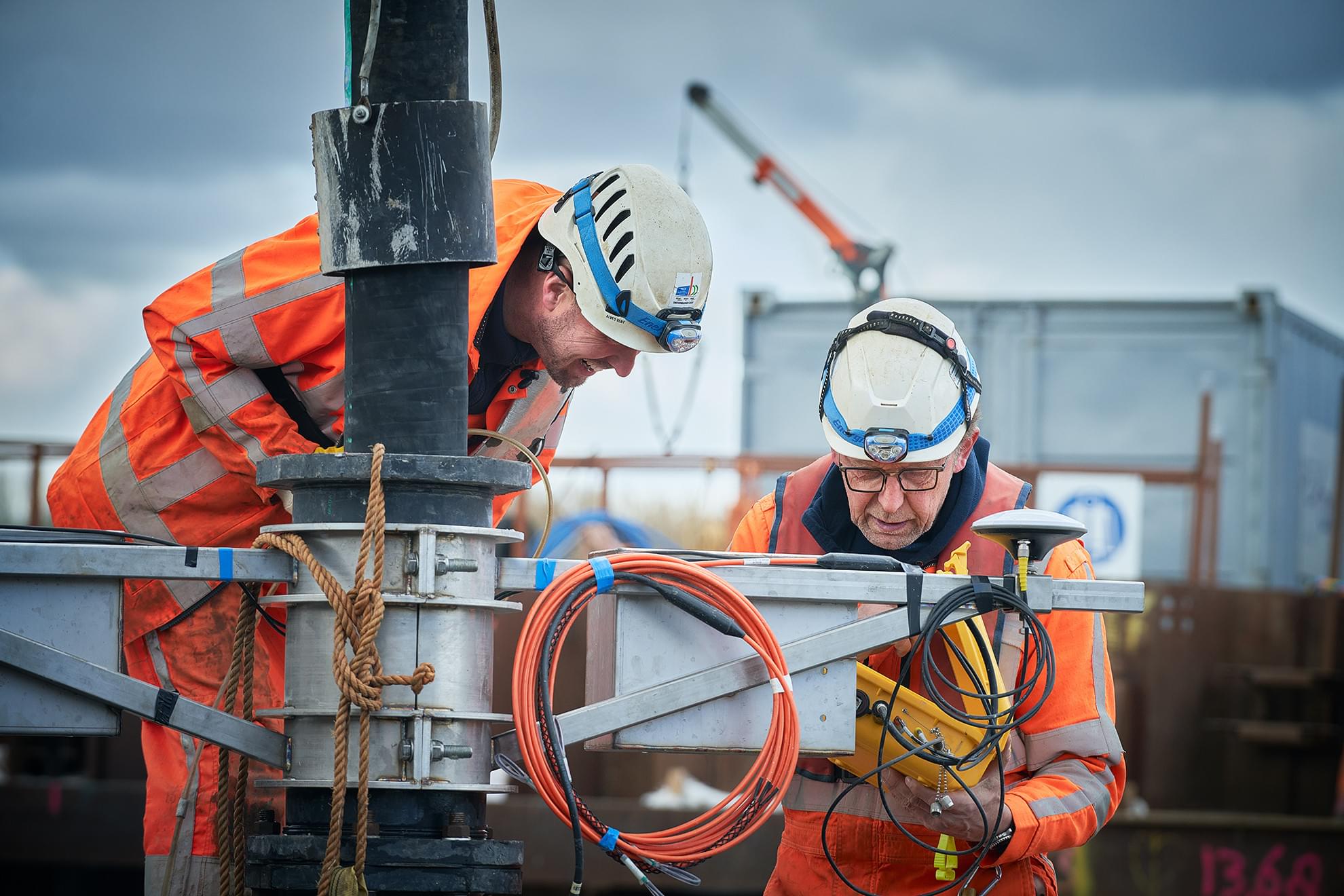 GROENE BOOG A16 TUNNEL - FINAL UNDERWATER CONCRETE POUR
Published on: 03/05/2023
The final underwater concrete pour is a fact ! The final underwater pour was finilized on the construction of the Rottemerentunnel during the last week of April '23 for the Construction Consortium Groene Boog.
As from 2020, DISA International was contracted by the Construction "De Groene Boog" for the subsea works on the construction of the Rottermerentunnel. The last cubic metres of concrete for the underwater concrete floor in the Rottemerentunnel were poured with DISA's floating positioning and viszualizations system. 
In total 125.000m3 of underwater concrete was poured of which 85,000 m3 of reinforced underwater floors in 3 years.
A16 GROENE BOOG passes its compliments to the team and thanks to everyone who contributed! Together with DISA International , Buig Centrale Steenbergen, Faber Betonpompen BV and Dyckerhoff Basal Betonmortel b.v. realized this incredible section of the project. 
GROENE BOOG:
Commissioned by Rijkswaterstaat, Dura Vermeer, Mobilis TBI, Croonwolter&dros, BESIX NL, Van Oord, Rebel and John Laing are jointly responsible for the design, construction, financing and 20-year maintenance of the A16 Rotterdam.
READ MORE ON A16 PROJECT