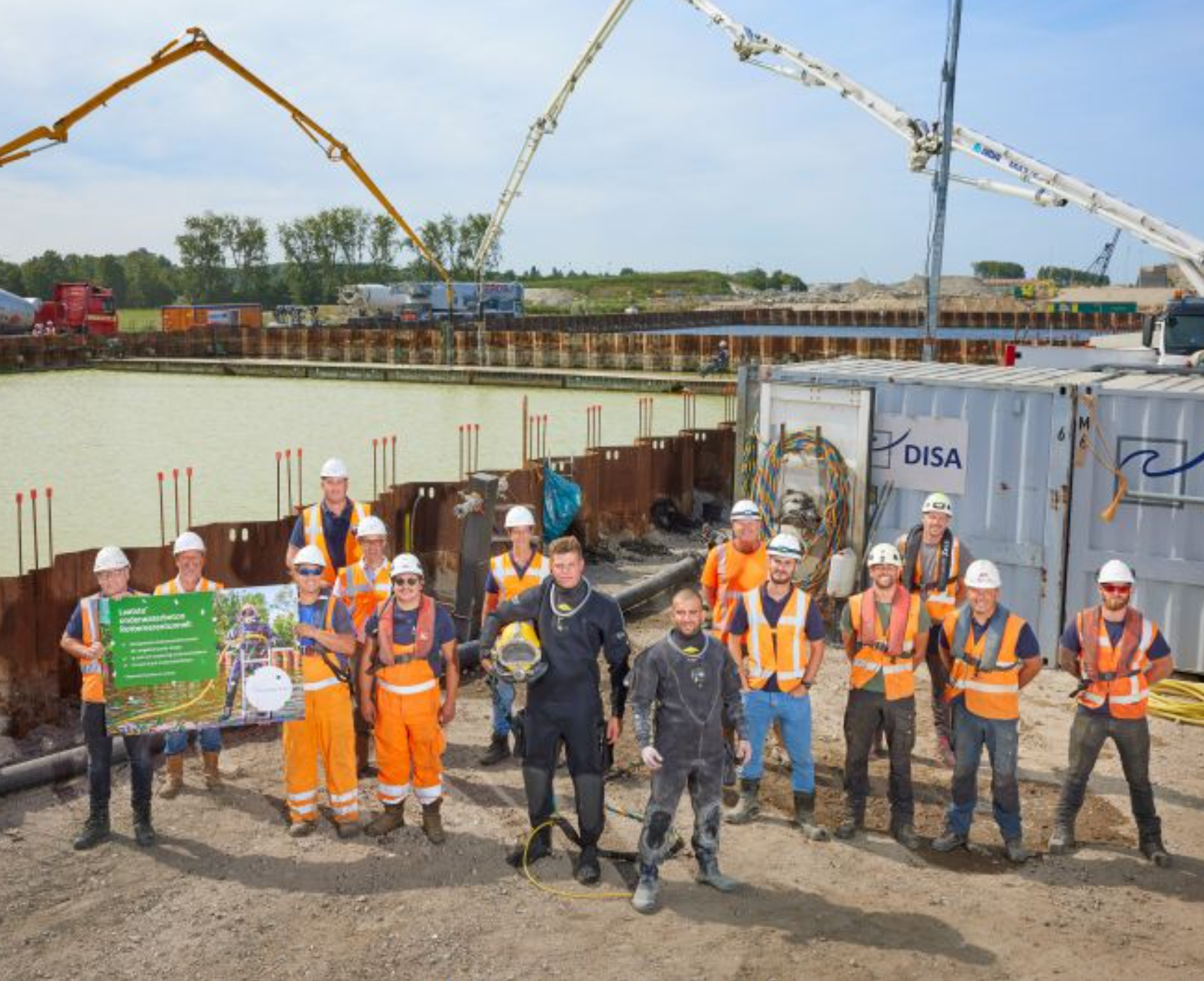 A16 ROTTERDAM - ROTTEMERENTUNNEL MILESTONE ON CONCRETE POURING
Published on: 06/09/2022
Underwater concrete floor poured!
Early on the morning of 6/09/2023, a milestone in pouring concrete for the underwater concrete floor in the Rottemerentunnel was achieved. In total over 122,400 cubic meters of concrete have been poured in the past one and a half year in 33 construction pits. Most of the underwater concrete floor of the 2.2 kilometre long tunnel is reinforced, something that has never been done on this scale before. Hundreds of divers alternated in shifts and worked day and night to complete the job. At the bottom of the water-filled construction pits, the pile heads and sheet piles were cleaned and reinforcement nets were laid, amounting to no less than 14,000 tonnes of steel. 
A16 Compliments and thanks the team and everyone who contributed! A16 team together with DISA International, Bending Centrale Steenbergen, Faber Betonpompen BV and Dyckerhoff Basal Betonmortel b.v. realized this incredible project.
Commissioned by Rijkswaterstaat, Dura Vermeer, Mobilis TBI, Croonwolter&dros, BESIX NL, Van Oord, Rebel and John Laing are jointly responsible for the design, construction, financing and 20-year maintenance of the A16 Rotterdam.