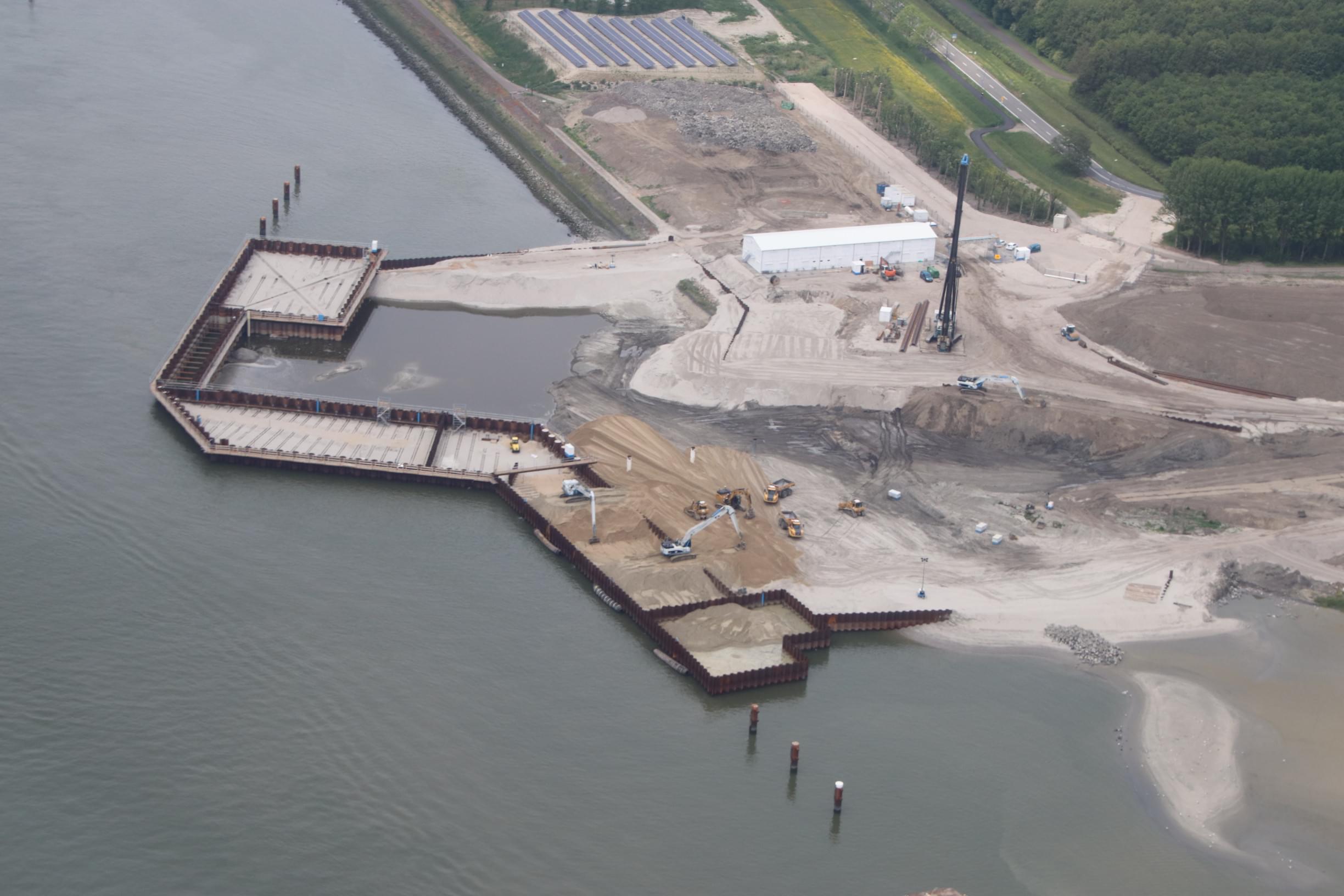 1st TASK FOR DISA COMPLETED AT BLANKENBURG CONNECTION
Published on: 26/07/2019
1st TASK FOR DISA COMPLETED AT BLANKENBURG CONNECTION 
The Blankenburg connection connects the A20 at Vlaardingen (North Bank) and the A15 at Rosenburg (South Bank) via a new motorway, the A24. This connection contributes to a robust network. The pressure on the A15 and the Benelux corridor is decreasing and the accessibility of the port of Rotterdam to the Randstad is improving. The A24 is fitted into the area and equipped with a land tunnel on the north bank and a tunnel under the Scheur. The A20 is also being widened. The new national highway will be opened in 2024.
The font face building pit at Vlaardingen and Rozenburg are almost ready. The Maasdelta tunnel will be excavated later between the casket dam. The access road will be 27 meters deep on both sides. In order to reinforce the front face building pit (pictures), three trusses are installed. One truss weighs more than 80 tons and is more than 45 meters long. On the pictures you can see the second frame on the north side. Divers confirmed it at a depth of 10 meters. From June 2019 the contractor will continue building a part of the land at Rozenburg and apply two rows of so-called combi walls for this. These are walls that consist of steel tubular piles with steel sheet piles between them. Later on, digging the tunnel between these walls will be conducted by large excavators. The tubular piles are around 35 meters long, weigh 45,000 kilos and have a diameter of no less than 1.80 meters. The construction of the Maasdelta tunnel can then really start at the end of June.
During the past 2 months and as part of the BLANKENBURG CONNECTION assignment for the subsea work, DISA diving team has been assisting with the installation of the 3 trusses and associated relevant works.
READ MORE on https://www.blankenburgverbinding.nl/
Source on aerial picture: Hoogheemraadschap van Delfland